Synopsis: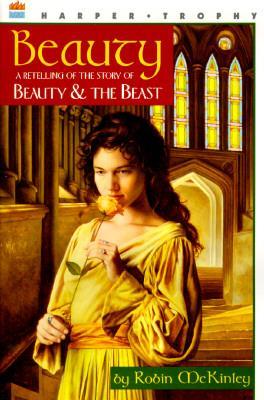 A strange imprisonment...
Beauty has never liked her nickname. She is thin and awkward; it is her two sisters who are the beautiful ones. But what she lacks in looks, she can perhaps make up for in courage.
When her father comes home with the tale of an enchanted castle in the forest and the terrible promise he had to make to the Beast who lives there, Beauty knows she must go to the castle, a prisoner of her own free will. Her father protests that he will not let her go, but she answers, "Cannot a Beast be tamed?"
Robin McKinley's beloved telling illuminates the unusual love story of a most unlikely couple,
Beauty and the Beast
.
Review:
Beauty by Robin Mckinley is an enchanting retelling of the story of Beauty and the Beast. Anyone who has seen the Disney movie knows what this book is about.
Honestly, this book was a little too slow for my liking. I love a good fairy tale retelling, but this book felt like it was just like the original story. I did not notice much change. Nevertheless, once you sit down to read this book, it is a quick young adult read. If you love the story of Beauty and the Beast, then you will like this book. It is enjoyable, but I would not read it again.
Rating: 3/5
Swords are for fighting,